All your friends have played Paintball and raved about how awesome a day it was.
Now it's your turn to play! And why not – it's your right of passage on the journey to adult hood.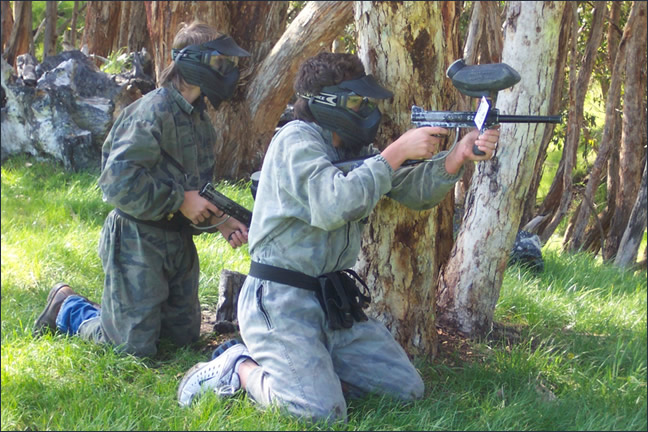 There is only one obstacle to cross. You need your parents' permission!
OK so let's work together on this…
The foremost question in your parent's minds may be "Is it safe". Well Paintball is safer than playing any sport you may normally play at school. Here is a link to a report that shows it is way safer than playing tennis! We also have senior first aid trained staff on site and first aid kits. We also have a minimum age of 12. Some places will accept kids as young as 10, but we think 10 is too young to remember all the safety rules, so we have raised the bar by 2 years. That should put their minds at rest on the safety side of things.
Their next issue may be the cost. After all if they are paying for you and a few friends they don't want a nasty surprise if you all rack up heaps of dollars shooting extra paintballs. What a lot of parents do if they are paying for the party, is to tell the kids to bring their own pocket money if they want any extra paintballs. And if the parents let us know there is a limit to the number of extra paintballs the group can get, we will not let the group have any more than that. So I think we have that covered.
They also might be concerned that the kids might be playing a game that is more for adults than teens. Well it's a lot less adult than most computer games that teens play these days. What we do is to encourage teen birthdays on Sundays and week days on school holidays. The reason for that is a lot of teens have sporting commitments on Saturdays, and also that Saturdays are generally very busy with bucks parties and adult birthdays. It's a lot better and more fun for every one if we separate the teen and adult days as much as possible.
Another thing that parents may have to consider is how to feed a hungry bunch of young soldiers after they return from the battle fields. Well we have got that covered. Snacks and soft drinks are available for sale, and we have a BBQ area that can be used free of charge. That's four issues down and one to go.
Transport
How to get everyone to paintball and back? Well that's one thing we can't help with other than suggesting carpooling or a minibus hire. Still four out of fives not bad?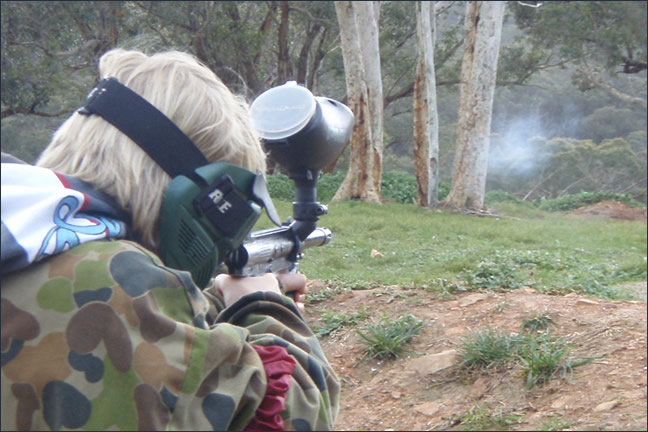 It's so easy to organise.
Just book online now to select the date you want, and then spread the word around about the big day.
Paintball Sports can be booked out weeks in advance, so get in early.
And as the organiser you (or the birthday boy/girl) can get to play free of charge!